Rebellious Rest Collective
Sundays 7pm - 8pm​​​​​​​ (Online)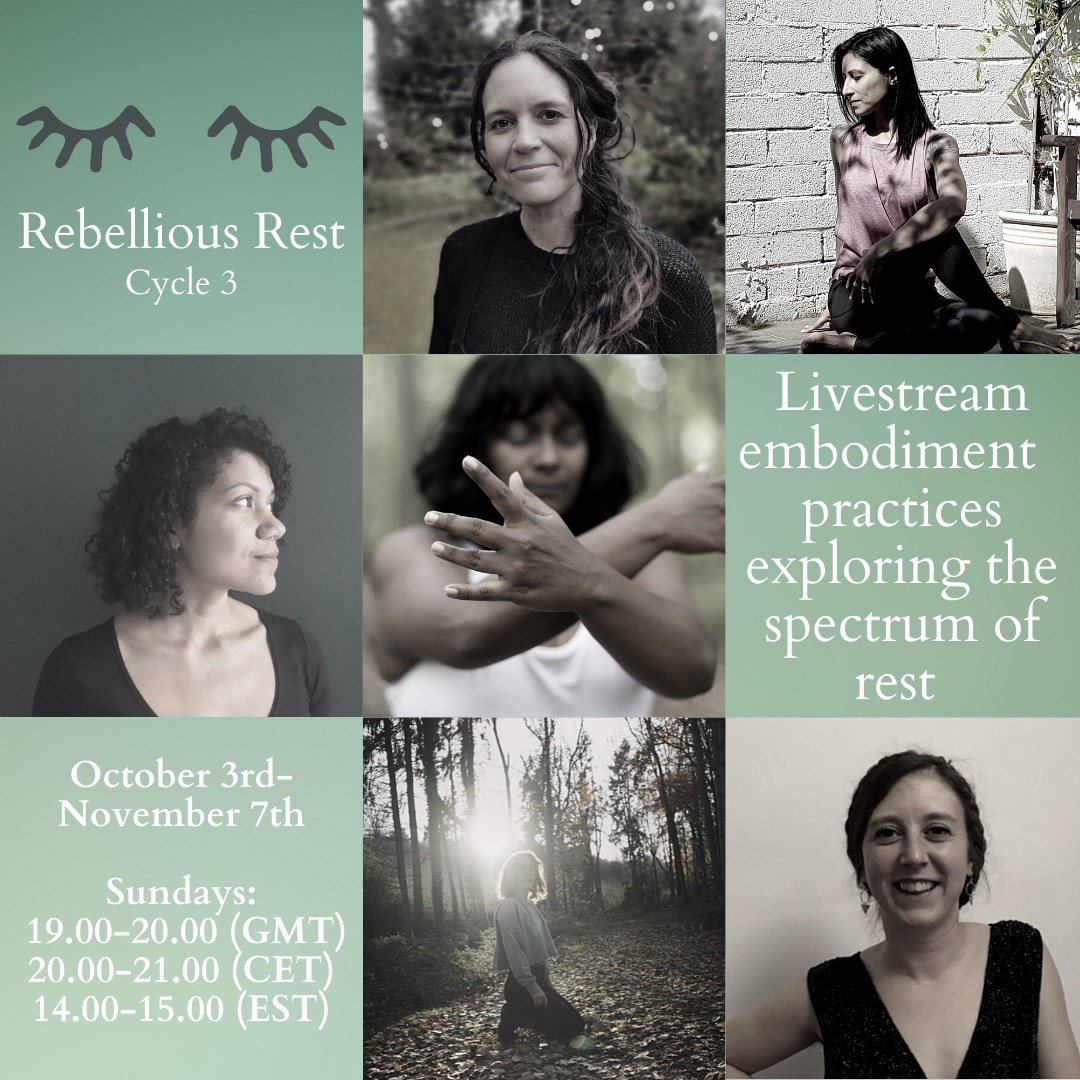 Cycle Three starts 3rd October! Booking & more info here
We are a collective of facilitators from Bristol sharing practices for true rest on Sunday evenings in six week cycles. Join us to explore embodied practices inspired by the Yoga tradition and beyond.
Sunday night dances on the edge of transition. Give your body a chance to integrate the week past before resetting for the week ahead.
Sometimes rest means being still and sometimes it doesn't. It's a balancing act. There's a whole palette of practices that support our bodies in feeling restful. We want to offer you a variety.
These sessions have each been carefully crafted by a lineup of teachers who are sharing with you what has been inspiring them. 
You can find me offering Yoga Nidra as part of this six-weekly offering. 
For more information, including how to book and pricing (starting from as low as £4), please go to this link