St George, Bristol, BS5 7AW
Fishponds, Bristol BS16 2BW
St George, Bristol, BS5 7AW
What to expect at a YogaLoni class?
Uplifting and playful yoga classes, rooted in the ancient wisdom of yoga philosophy & the elemental world. Exploring how we connect to ourselves, one another and the wider world around us, on our mat and beyond
.
Expect to flow through a sequence of asana (physical postures) - sometimes dynamic, sometimes a slower flow - incorporating breathwork, meditation and philosophy throughout. You will be encouraged to find space and stability in your practice and to make it your own; listening and engaging with your body to develop a practice which is expansive, grounded and empowering - physically, mentally and emotionally.
All levels and abilities are welcome to my classes. I aim to make my classes accessible to as many bodies, minds and experiences as possible. Multiple options are always given throughout and I encourage you to drop me an email if you have any specific queries/concerns you wish to discuss.
As all my sessions take place in community spaces, there is such a beautiful range of experiences, identities & abilities. Accessibility is really important for me. AND I recognise that my classes will not be for everyone. In an effort to be clear about the limits of the space to ensure those of you who do come along are able to get as much out of your practice as you desire, I have developed 'group agreements'. When you book, you will be ask to read and confirm your consent to these agreements before coming along. They are continually evolving so any feedback/reflections are always welcome! You can find them here. 
Classes at The Beehive Centre are streamed online at the same time.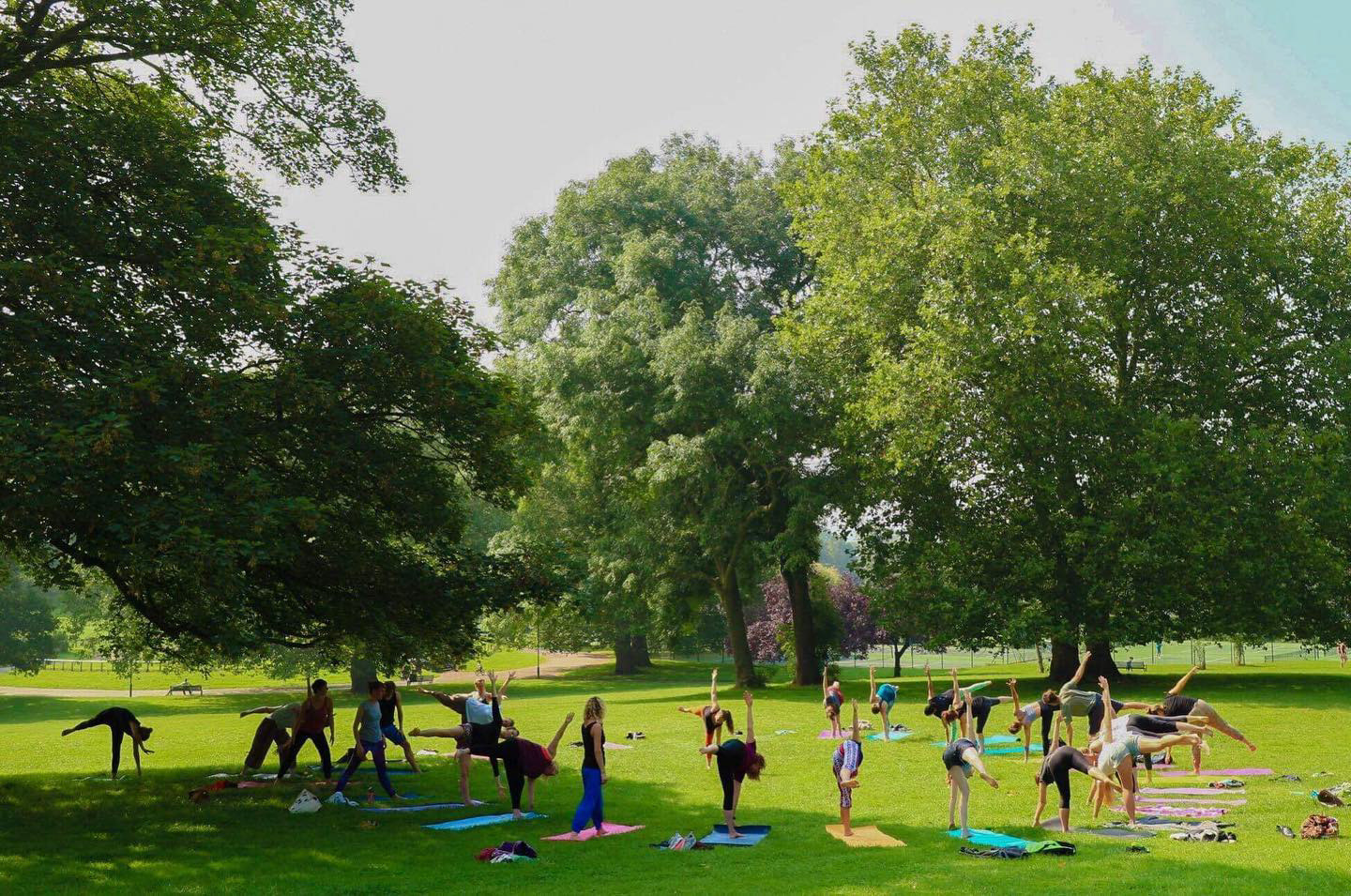 For in person weekly classes, please bring your own mat and a blanket. Yogasara has some equipment which must be wiped down after use. For classes at the Beehive Centre, I can bring along a mat/props upon request, please contact me beforehand to arrange.
For practicing online, please make sure you have space to move and a mat, blanket and a pillow (or block) to hand. 
For attending online or in person Yoga Nidra events, please ensure you bring along extra layers (blankets, jumpers, socks) and pillows for plenty of support. 
"I love attending Leonie's class. She explains the postures well and ensures everyone in the class is practicing safety. She's also so welcoming and fun. I noticed after my first class how great I felt, my body and mind really needs to go to her class every week."