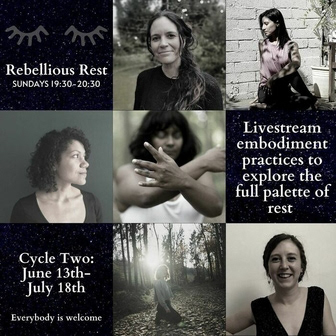 Sundays 7.30-8.30pm
​​​​​​​
We are a collective of facilitators from Bristol sharing practices for true rest on Sunday evenings in six week cycles. Join us to explore embodied practices inspired by the Yoga tradition and beyond.
Sunday night dances on the edge of transition. Give your body a chance to integrate the week past before resetting for the week ahead.
Sometimes rest means being still and sometimes it doesn't. It's a balancing act.
There's a whole palette of practices that support our bodies in feeling restful. We want to offer you a variety.
These workshops have each been carefully crafted by a lineup of teachers who are sharing with you what has been inspiring them. 
You can find me on Sunday 13th June for a specially crafted evening of Yoga Nidra (yogic sleep). 
For more information, including how to book and pricing (starting from as low as £4), please go to this link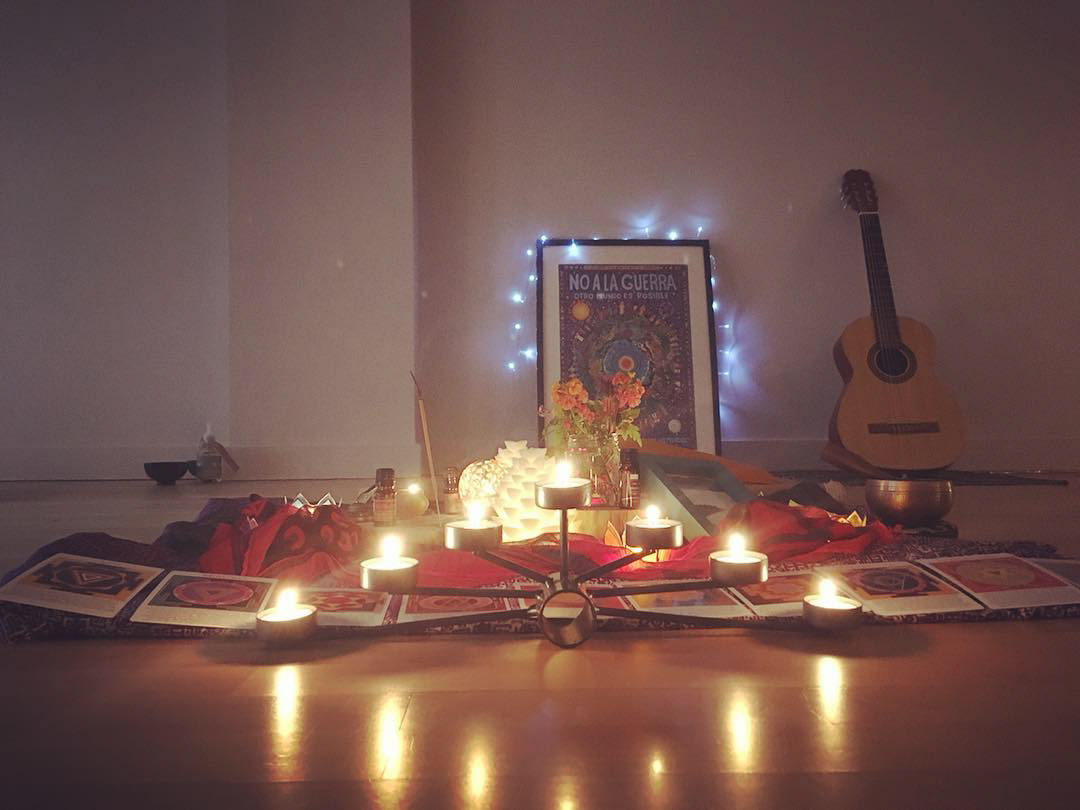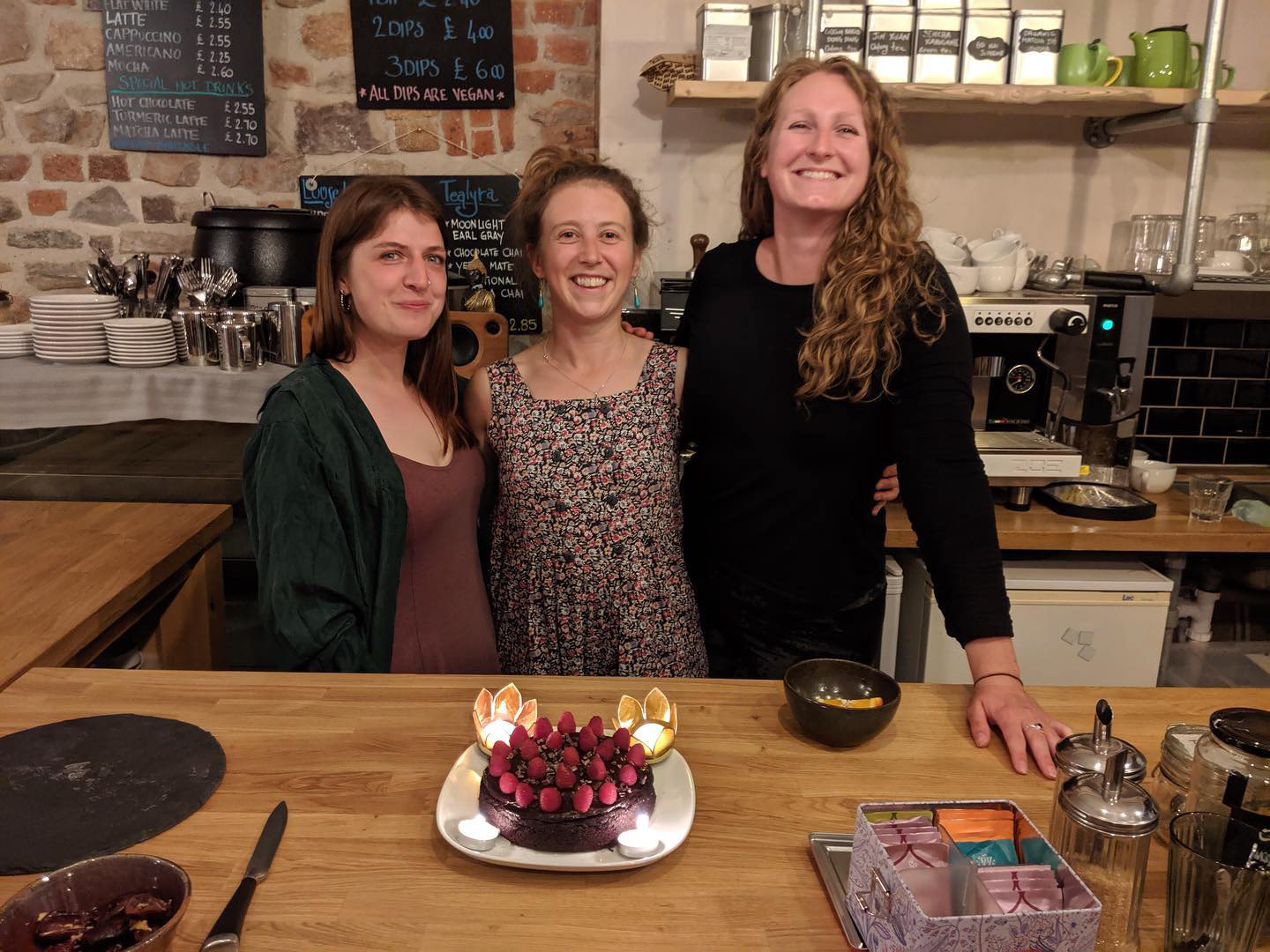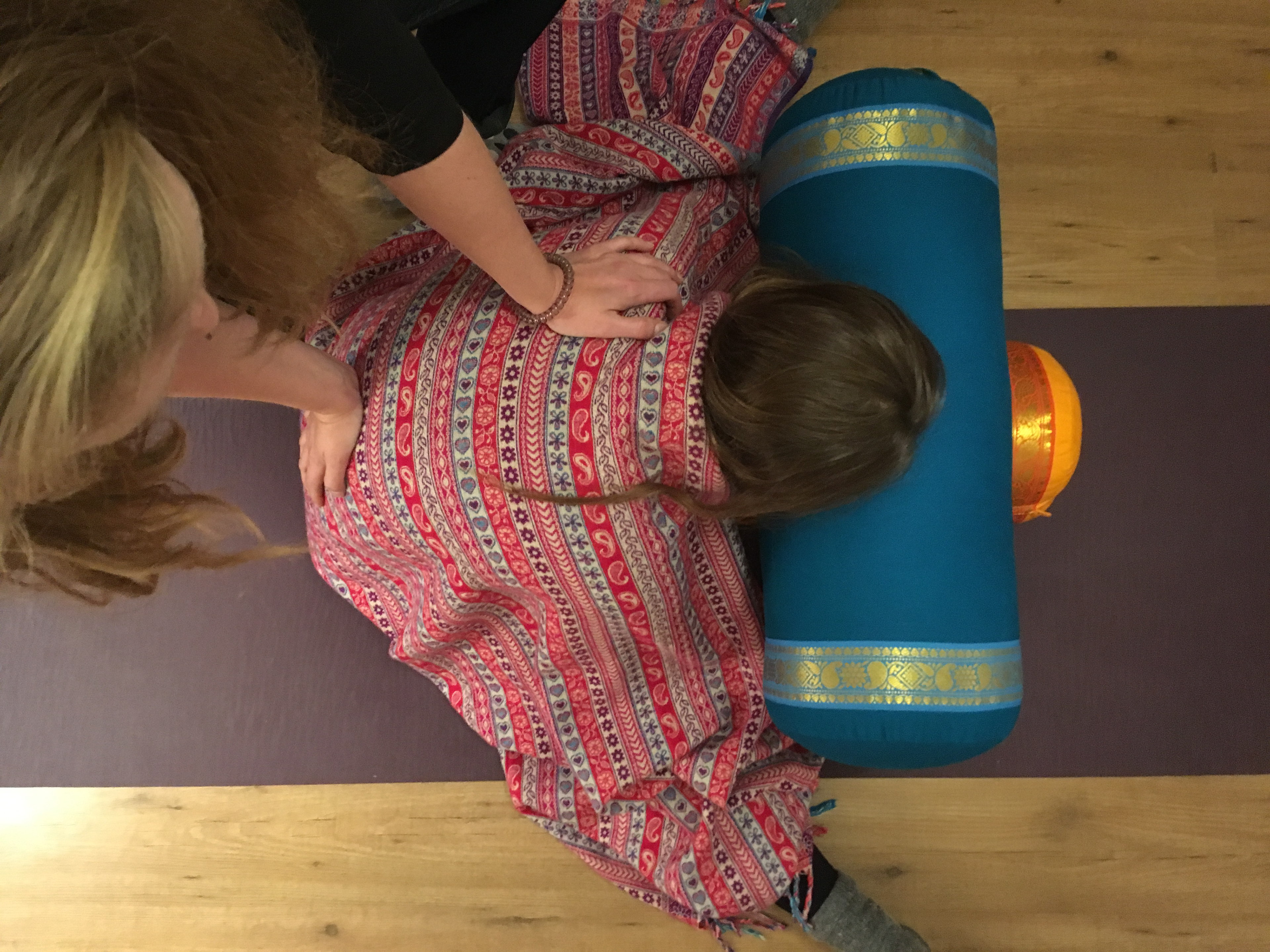 Yoga Nidra, Music & Massage
Saturdays, 6.30-9pm at Yogasara 
Take time to rest. Interweaving restorative yoga, yoga nidra, heartfelt massage and enchanting Indian flute, we offer an evening of deep relaxation, an opportunity to come home to your body and settle deep within your heart space.
These evenings take place roughly every 3 months and are facilitated by myself, Elli Bliss (trained masseuse) and Mel Thompson (music therapist).
Upcoming dates: hopefully returning in 2021!
6.30pm - 7pm: Arrival. Grab yourself a cup of tea, get to know you fellow yogis and get nice and comfy.
7pm - 7.15pm: Opening Circle
7.15pm - 8pm: Asana and Restorative Yoga Session
8.15 - 8.45pm: Yoga Nidra
8.45pm - close: Waking up, sweet treats, chanting and Closing Circle.
Live music will be interwoven into the asana and nidra sessions.
Please bring your own mat, blanket and (make shift) eye pillows. Bolsters will be provided at the studio which will not have been used 72hrs either side of our event. Blocks can also be provided and will just need a wipe down after. 

Please bring your own cup if you would like a cup of tea at the event.
£15 (
discount rate)
 / £20 (standard rate) / £25 (supporter's rate)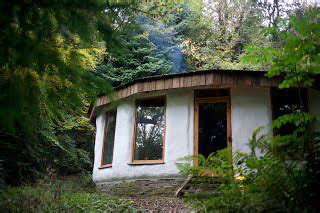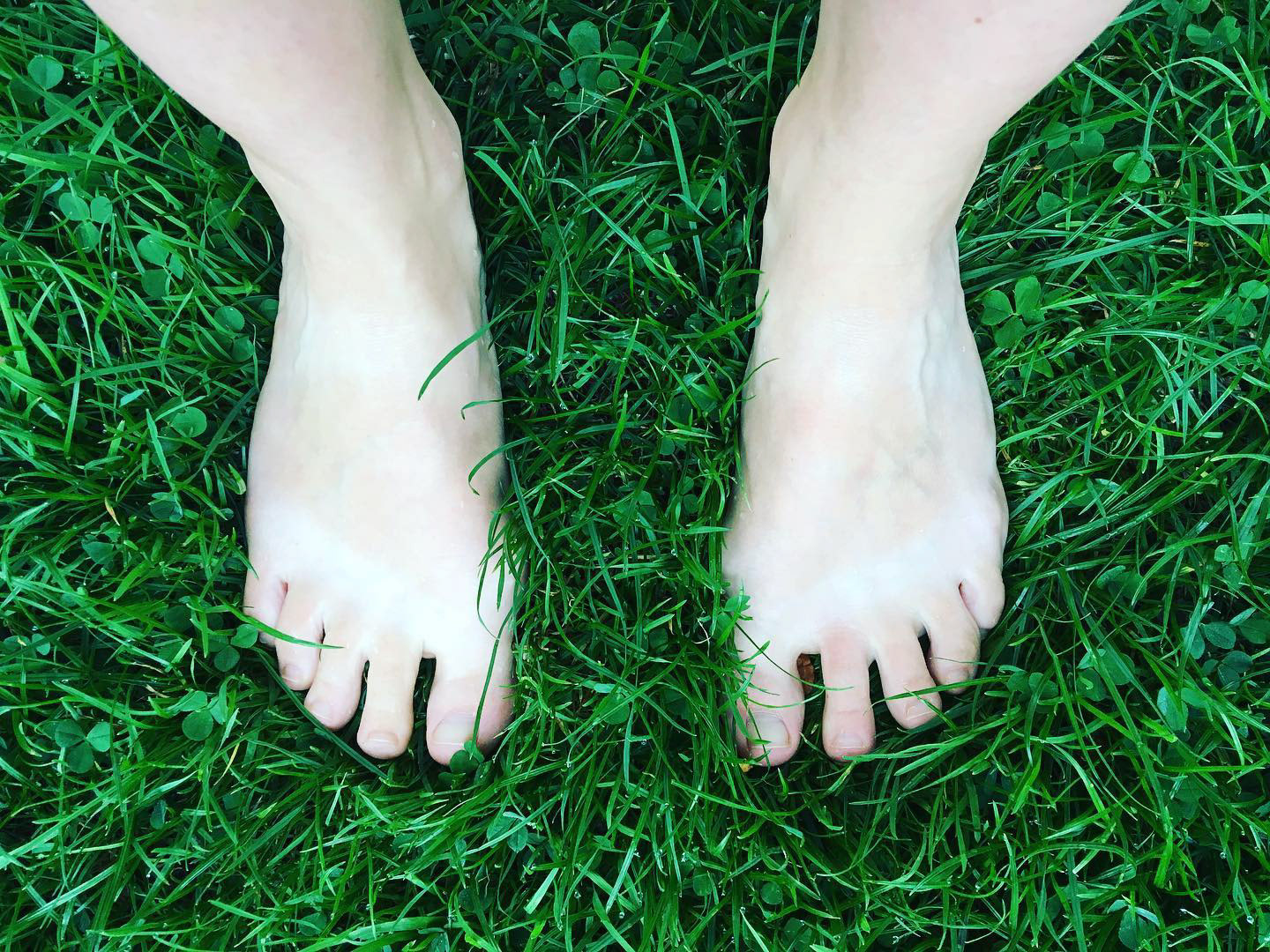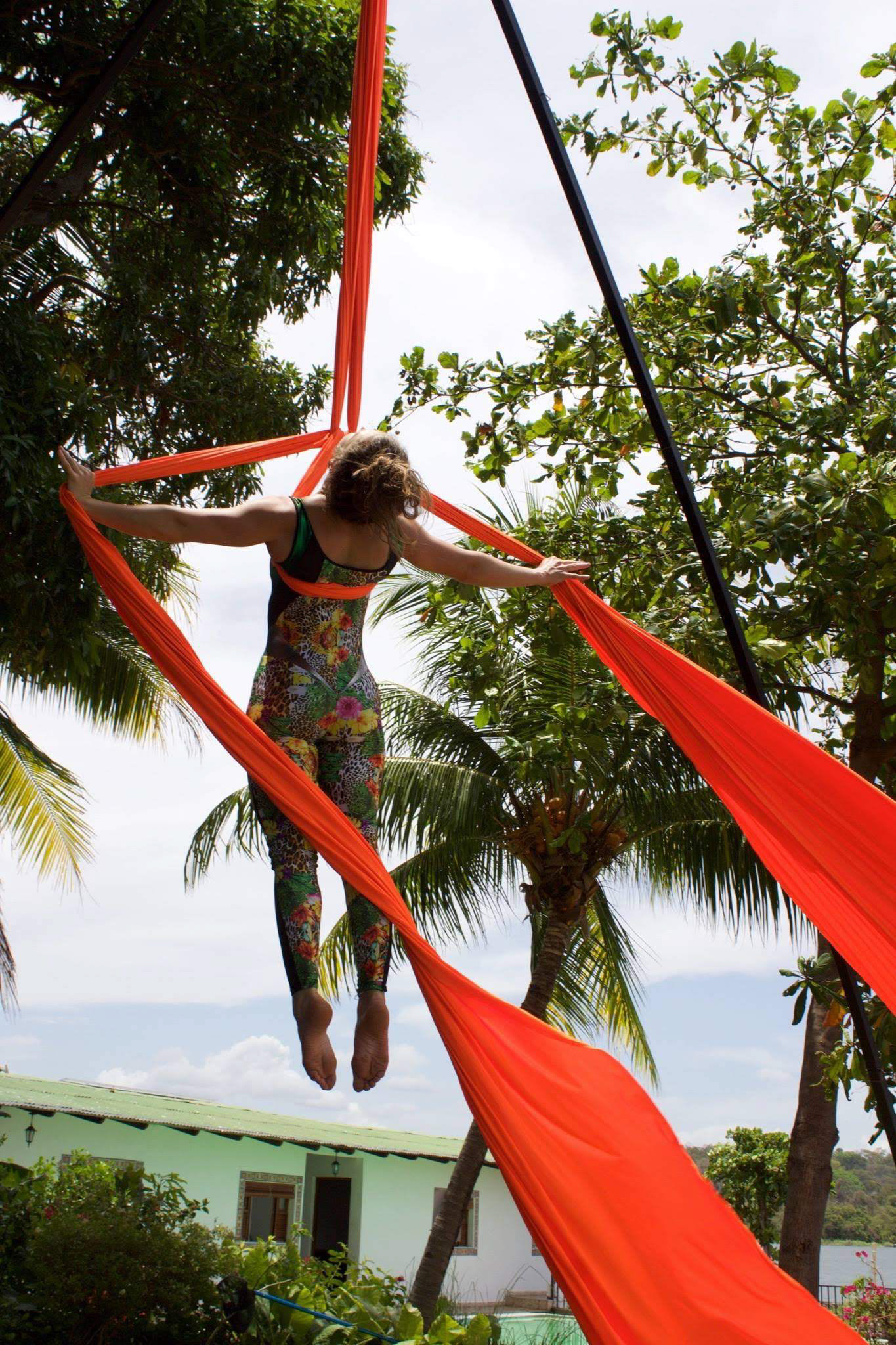 Roots & Wings Retreat - FULLY BOOKED
17th  - 19th September 2021 
A long weekend of yoga practice nestled in the woods of West Wales, including a 2.5hr aerial silks workshop - rooting down and flying skywards.

​​​​​​​
​​​​​​​
I invite you to retreat into the beautiful woodlands of Felinganol, West Wales....

We will we be nesting into Meriel's eco cabins and yoga studio, to enjoy a long weekend of energising asana practice, breathwork, meditation and deeply restorative yoga nidra. There will be space for rest, music, fire, hot tub dips and walks to the stunning coast and local beach of Mwnt.
I have been on two retreats at Felinganol and it is truly a magical place that I know I will go back to again and again. It is not for the faint hearted, there are compost toilets and you will need your wellies! Meriel has created a gorgeous haven in the woods, immersed in nature and every meal is a feast of homegrown organic food!
With heaps of gratitude to Meriel, it has also been possible for me to partner up with with another amazing local space, Small World Theatre to offer an aerial circus class as part of this retreat. Since moving to Bristol, aerial silks has been a huge part of my life and a way for me to switch off from the day that has been - to climb, play, twist myself up in knots and fly above it all. It has been my dream to combine aerial silks with my love for yoga in the form of a retreat and I am beyond excited to be finally doing it.

All are welcome - those who have experience of yoga and/or aerial and those who don't. All you need to bring is yourself, an open heart and curious mind. Everything on offer is optional and the small number of students means that all classes can be tailored to each individuals abilities.
4pm - Opening circle, Energising Yoga practice & extended Yoga Nidra
8pm - Rest or optional hot tub dip
7.30am - Meditation and breathwork
10.30 - 12.30pm - Aerial Silks Workshop at Small World Theatre
1pm - Lunch (back at Felinganol)
4.30pm - Restorative Yoga & Yoga Nidra (accompanied with magical live flute)
8pm - Fire Circle & Chanting
7.30am - Meditation and breathwork
10am - 12.30pm - Energising Yoga Practice & Closing Circle
.
Accommodation & Prices
Prices include: a
ll yoga & aerial classes, 
accommodation and 
meals 
Triple treehouse cabin - £320pp  (3 spaces)
Twin cabin - £335pp (2 spaces)
Double cabin - £335pp /+£100 supplement for single occupancy (4 spaces)

Single cabins - £350  (3 spaces)

Spaces limited to 11 (+1 teacher!) so advanced booking is essential.

A deposit of £100 will secure your place, final payments required by July 2020. 
I strongly believe yoga should be accessible to all. If you feel called to join but money stands in the way drop me a line and we can discuss other options/payment plans. 
"I like Leonie's whole approach, she creates a lovely atmosphere. A good balance of spiritual and fun/relaxed which is exactly what I want. I like that Leonie often works with a theme for the class, it helps bring you into a world for the time of the class, and shows the time Leonie takes in preparing her sessions. I like that you are given options for different levels of ability too and there is no pressure to push yourself."